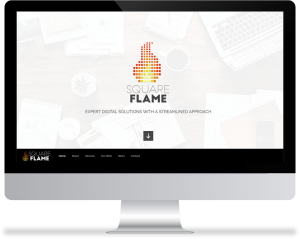 Web Development
---
Whether you need a brand new website to kick start your business or just fancy giving your old one a fresh coat of paint. We have the skills you need to get the job done. Our team of experts keep up to date with the latest trends and utilise cutting edge frameworks to ensure that we deliver a robust and beautiful website tailored to any requirement.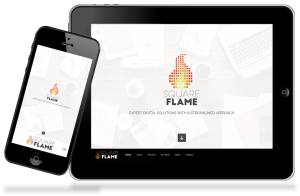 App Development
---
Looking to expand your digital presence with a mobile application? If so, our team of experts have you covered. We pride ourselves in our ability to create slick, professional and intuitive hybrid apps that will work on any device. The best part is, because we specialise in the development of hybrid applications, we are far more affordable than most agencies.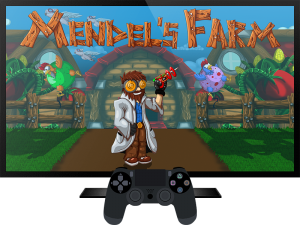 Game Development
---
Looking for new ways to reach your audience or have a great concept for a new game? Well you're in luck, the developers here at Square Flame are also trained game developers, with a passion for gaming! Be it PC or mobile, we have the skills required to design and build custom games.
Search engine optimisation
---
A great website is of no use if your potential customers don't know that it exists. Having a website with poor search engine visibility is like having a shop down a dark alley with the lights switched off. Fortunately we offer a full Search Engine Optimisation (SEO) service which ensures that your website is visible to all those people who so desperately want to use it.
Hosting and Maintenance
---
When your clients visit your website or use your apps, you want their experience to be as smooth and trouble-free as possible. This means that the services need to be hosted on a reliable infrastructure which is regularly maintained. We offer hosting and maintenance packages ensuring that your response times are fast and that all services run smoothly and securely, despite attacks and computer security vulnerabilities.
Adwords and Analytics
---
While Search Engine Optimisation is extremely important, attracting new customers to a site often requires a targeted advertising campaign. We offer services both for setting up and maintaining a successful online advertising campaign via Google AdWords as well as services for monitoring the performance of your ads and website, ensuring that the right demographics are targeted increasing your overall ROI.